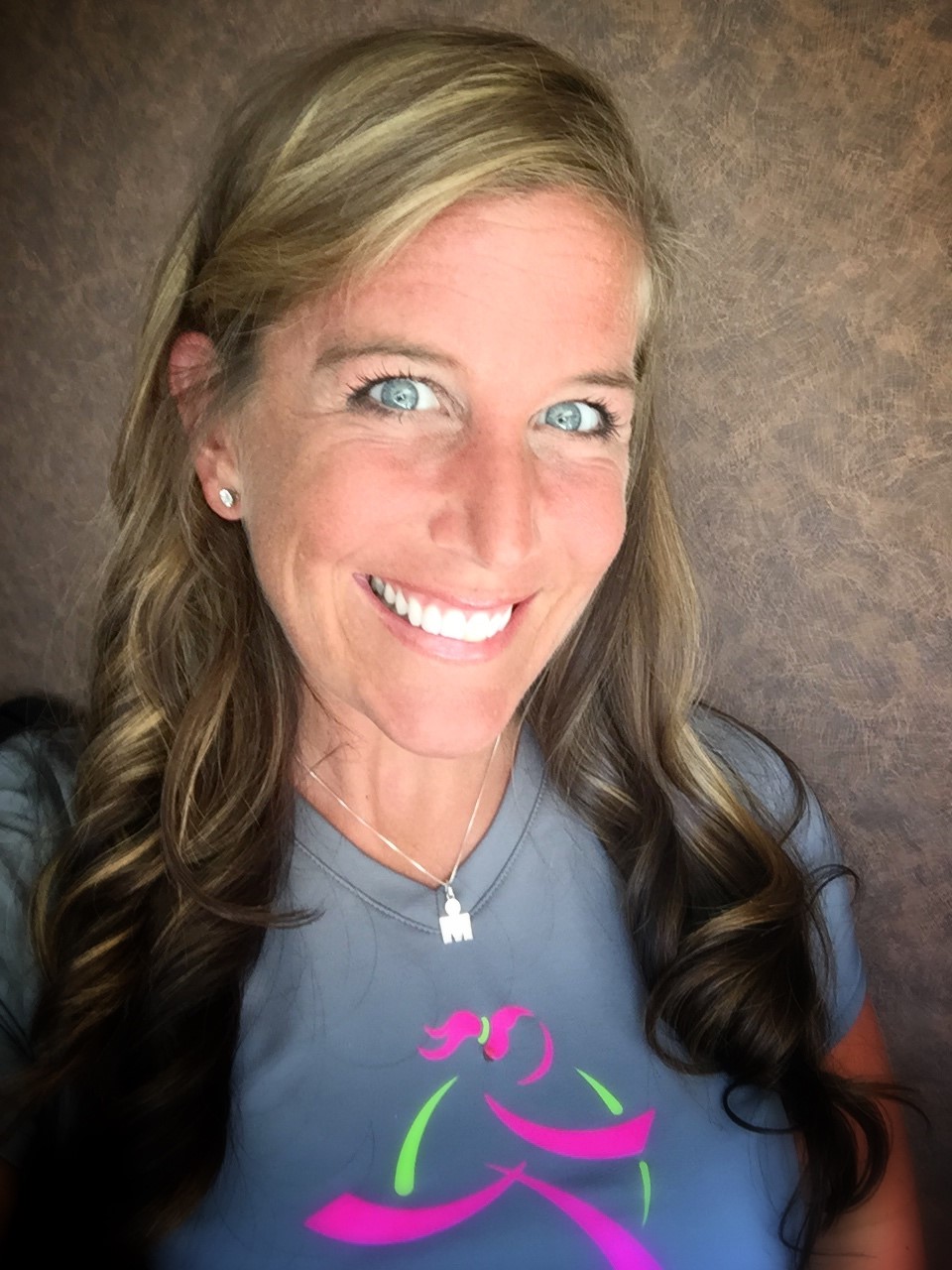 In the last week of January, I received a call that I never imagined. I was notified that I was nominated by our Girls on the Run of Cincinnati that I was the vote and won the nomination to represent GOTR International in the Boston Marathon this April 2017. My selection was in part of a campaign by the Hyland's company (maker of the official leg cramp relieve product for the marathon) celebrating the 50- year anniversary of the women's participation in the marathon.
GOTR International was invited by Hyland's to nominate 10 women throughout the country for its "Find Yourself, Find The Finish Line" all – female team for the marathon. I am elated I am one of three chosen.
I continue to participate in our Solemate program, through which people like you can donate to Girls on the Run while I compete in events. I have been asked to chronicle my adventures and different challenges on Facebook.
Throughout this campaign, I will continue to help other Solemates with their campaign as strive to help fundraising more funds for our Cincinnati Girls. Each year, my most favorite day is when I have the privilege to look at our 5k Race grow, and it is much thanks to people like you who continue believe in this program for our girls. For more information on how I have fundraised over $100,000 to date please read below.
Each donation will go to provide scholarships for girls 3rd-8th grade. Girls on the Run Girls on the Run! – a life-changing, non-profit program for girls in the 3rd through 8th grade. Our mission is to inspire girls to be joyful, healthy and confident using a fun, experience-based curriculum which creatively integrates running.
To follow me on facebook, please follow here: https://www.facebook.com/jessicaleeleonard
To follow me on Instagram & Twitter, please follow here @: Ironmanforgotr
_____________________________________________________________________________________________
Thank you again for your continued support to help me fundraise over $100,000 for the Cincinnati Girls on the Run. From my beginning season in 2009 as a Solemate for Girls on the Run, I have had a goal to fundraise for these fabulous deserving girls. In 2009 during my first Ironman in Louisville, my original goal was $5,000 and I collected $10,000. In 2011, I decided to double my original amount, and went for $20,000. That year, I promised to wear a hot pink tutu if I collected this huge goal.... and I did. I collected just shy of $22,000 as I raced in Ironman Louisville. In 2013, I decided to double it again as I signed up for Ironman Wisconsin and go high for $50,000. Unfortunately, I was short a couple thousand dollars however I knew I could aim for a different and new goal. Throughout Ironman Chattanooga in 2015, I collected another $20,000 in scholarship donations. I thought about it, and thought if we add up each year's fundraising amounts, it was very close to $100,000. I wanted to reach this new HUGE goal! As of today, I have reached this goal – WAHOOOOO - and I want to keep the momentum going!
The 24-lesson Girls on the Run curriculum combines training for a 5K (3.1 miles) running event with lessons that inspire girls to become independent thinkers, enhance their problem solving skills and make healthy decisions. All of this is accomplished through an active collaboration with girls and their parents, schools, volunteers, staff, and the community.
Girls on the Run is an Independent Council of Girls on the Run International, which has a network of 200+ locations across the United States and Canada.
Girls on the Run® is a 501(c)3 non-profit organization dedicated to creating a world where every girl knows and activates her limitless potential and is free to boldly pursue her dreams.
Meeting twice a week in small teams of 8-15 girls, we teach life skills through dynamic, conversation-based lessons and running games. The 24-lesson curriculum is taught by certified Girls on the Run coaches and includes three parts: understanding ourselves, valuing relationships and teamwork and understanding how we connect with and shape the world at large.
Running is used to inspire and motivate girls, encourage lifelong health and fitness, and build confidence through accomplishment. At each season's conclusion, the girls and their running buddies complete a 5k running event. Completing a 5k gives the girls a tangible sense of achievement as well as a framework for setting and achieving life goals. The result—making the seemingly impossible, possible and teaching girls that they can.
Thank you for your support, and thank you for helping Girls on the Run of Cincinnati!
~Jessica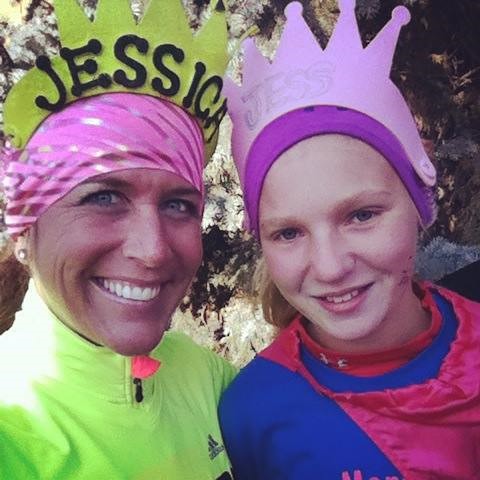 My running buddy for the last 5 seasons, Jessica !